Quinoa is the latest health food craze in town – and for a good reason, too. It is gluten-free grain; a good source of carbohydrates that packs a lot of nutrition, including fibre, magnesium, folate, iron and zinc. But how can you cook them? Here are a few quinoa salad recipes that are sure to power you up throughout the day!
Spring Quinoa Salad
This recipe proves that green food can be tasty, too. Mix in quinoa with asparagus, peas, chopped avocados and lemon-olive oil dressing, and you got yourself a tasty bowl of superfood!
Check out the recipe here.
Black Bean Quinoa Salad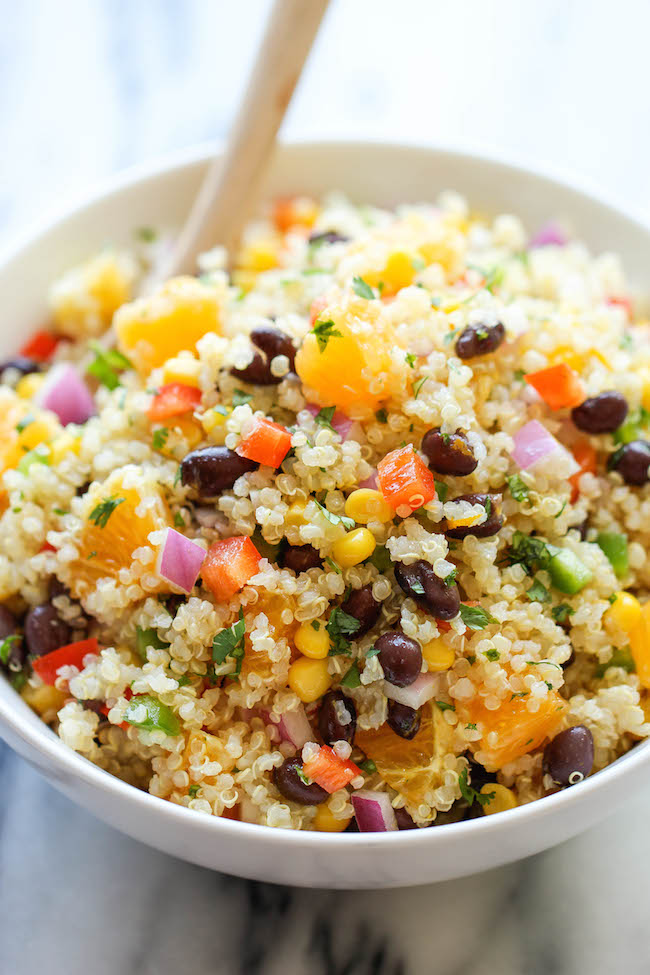 With this salad, you can get protein from the beans, fibres from the quinoa and refreshing taste from the orange vinaigrette – what more could you ask for?
Check out the recipe here.
Apple Walnut Quinoa Salad
The crunchy texture of this salad will make you come back for more.
Check out the recipe here.
Strawberry and Spinach Salad with Quinoa and Goat Cheese
All the goodness of quinoa, combined with extra vitamin C from strawberries and vitamin A from spinach – a perfect healthy lunch for you.
Check out the recipe here.
Broccoli Quinoa Salad
Full of herbs and all-green ingredients, this salad could fill you up despite its low calories.
Check out the recipe here.
Butternut Squash and Quinoa Salad
Featuring cranberries, spinach and sweet onion, this salad is as colourful as it is tasty.
Check out the recipe here.
These are the recipes for quinoa power salads. How would you prepare quinoa for lunch tomorrow?