Bars are the most versatile food for all occasion – breakfast, dessert or afternoon snacks. Here are some of our favourite bar recipes for your inspo and enjoyment…
Lemon Bars by Live Well Bake Often
A beautiful combination of soft shortbread crust and sweet, tangy lemon filling – every bite is lovely!
Raspberry Crumble Bars by Pinch of Yum
If you think store-bought raspberry jams are too sweet or artificial, this recipe is for you. The fresh, juicy filling of raspberries and lemon juice is complemented with soft buttery crust made of rolled oats.
Apple Pie Oat Bars by My Kids Lick the Bowl
These soft granola bars don't need a lot of added sugar, thanks to the natural sweetness from the applesauce.
Blueberry Swirl Cheesecake Bars by Friday is Cake Night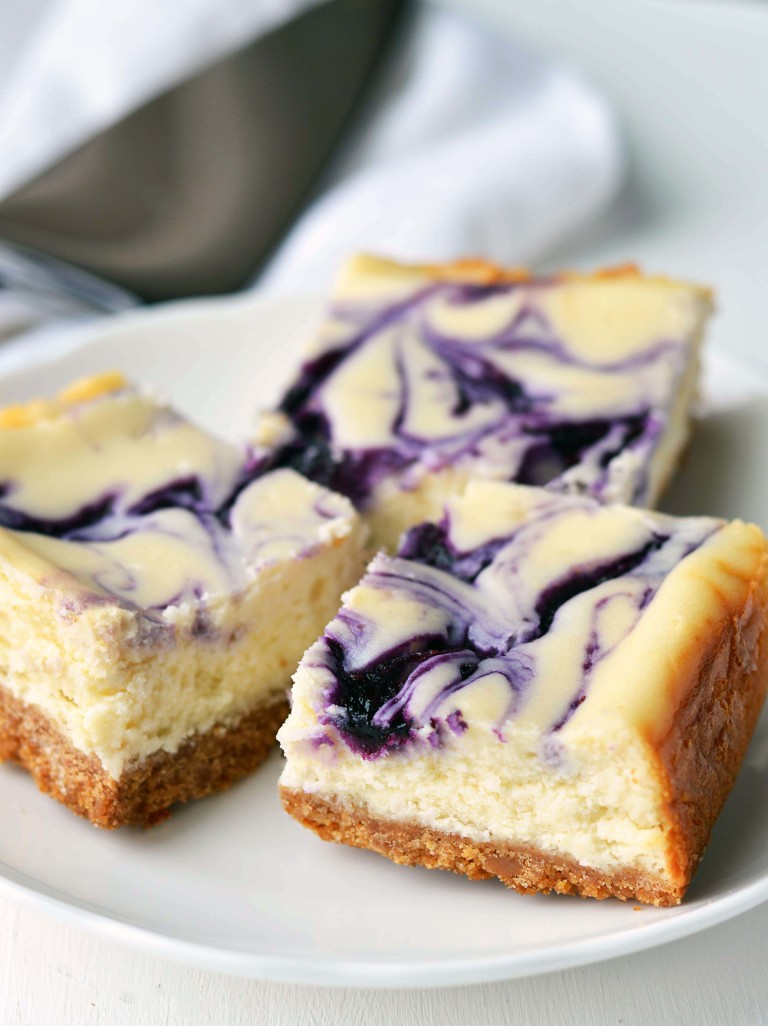 A classic. You can also try this with other fruits like strawberries, raspberries or cherries.
Coconut Bars by Sofia von Porat
This one is so simple, you don't even need flour, butter or eggs. Perfect for quick, guilt-free snacks.
Cinnamon Roll Blondies by A Latte Food
Cinnamon rolls in a bar form? Sign us up! The cinnamon roll filling in the bars gives it a snickerdoodle touch.
Peanut Butter Chocolate Chip Bars by the Recipe Critic
Buttery, soft in the middle while firm on the outside – it's like brownie, but with peanut butter instead of cocoa powder. Enjoy with milk!
Which one will you try this weekend?