Put down that pre-made pancake mix bottle. You are not serving that to your family. I can teach you the simplest way to treat you and your loved ones to a quick home-made style pancake breakfast.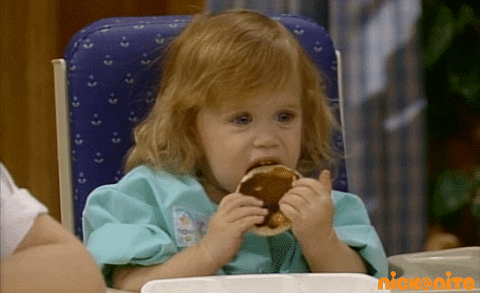 Ingredients:
– 2 eggs
– 1 tsp of vanilla extract
– 2 cups of self-raising or all-purpose flour
– 1/3 cup of caster sugar
– 1  3/4 cup milk
– 3/4 baking soda
– butter (melted)
Method:
1. Dry ingredients: Sift flour and baking soda into a large mixing bowl.
Wet ingredients: whisk together egg, milk and melted butter.
2. Create a well in the centre of your dry ingredients and put your wet ingredients in the middle and mix well with a whisk until lumps disappear.
3. Heat a large non-stick frying pan over a medium heat and grease with cooking oil. Scoop mixture in a 1/4 cup per pancake onto the pan and cook pancakes for 2 minutes or flip when bubbles appear.
4. Repeat with remaining mixture by spray cooking oil between batches.
5. Serve your pancakes with a choice of fruit, maple syrup and maybe ice cream. Enjoy!