As described by local residents, Surry Hills is 'a melting pot of cultures' located in the inner city eastern suburb of Sydney. Picture a second cousin of Newtown fused with a few industrial, commercial and residential areas. It's also a creative hub where hipsters from all around the city gather to Instagram their visits. From the borders of Elizabeth and Chalmer's Street to the outskirts of Crown, Surry Hills is a thriving destination for food with its many choices of restaurants and cafés and a fantastic place to go shopping. To kickstart your own visit, I've crafted a short list as a guide to help you explore the best of Surry Hills:
1. Firedoor, Mary Street (https://www.firedoor.com.au/): 
If a community of pyromaniacs were to come together and create a restaurant, that restaurant would be the Firedoor. A place dedicated to cooking premium Australian food in the purest form using, you guessed it, fire.
2. Bishop Sessa, Crown St (http://bishopsessa.com.au/): 
For an affordable pseudo-fine dining experience, Bishop Sessa offers a delightful dinner with a choice of an a la carté menu or the degustation course (six dishes for only $77 pp), a recommended place for a romantic date.
3. Porteno, Cleveland St (http://www.porteno.com.au/)
Porteno is a popular Argentinian restaurant in the heart of Cleveland St that only produces the finest culinary creations with variations that cater to meat lovers, vegetarians, and seafood lovers.
4. Suzi Q Coffee & Records, Hutchinson St (http://www.suzieqcoffee.com.au/):
For the musos of Sydney, Suzi Q is your sanctuary for tune-age and great food. It's not only an homage to musical artists and jazz players but also a fine place for a cup of coffee.
5. Bills, Crown St (http://www.bills.com.au/):
Bills is the ideal place to take your friends for a great brunch on a Saturday morning. I would highly recommend trying their infamous Scrambled Eggs or Ricotta Hotcakes with Honeycomb Butter.
6. Bodega Tapas, Commonwealth St (http://www.bodegatapas.com/):
Bodega is Porteno's trendy little sister –  an experimental latino restaurant that is well known for its top-knotch plating and stylish variations of tapas.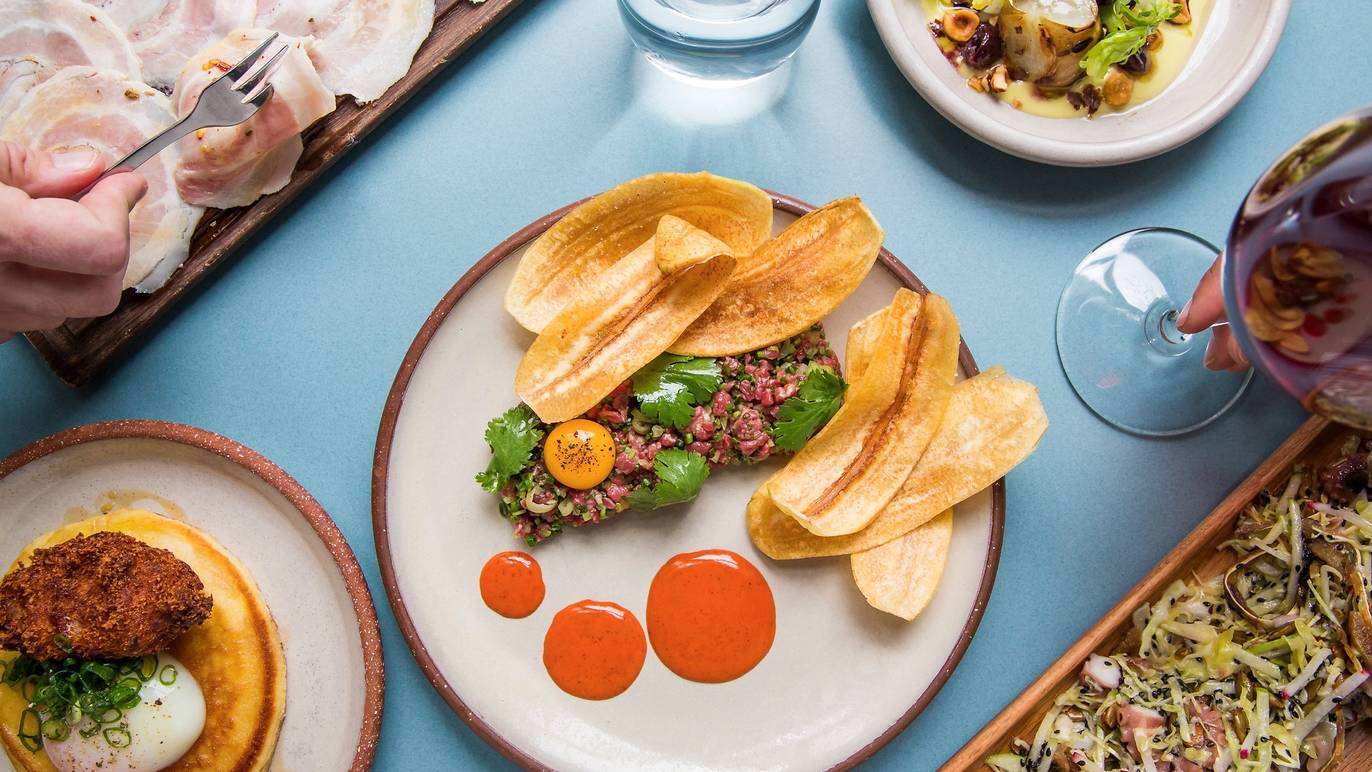 7. Blacksmith, Chalmers St (https://www.facebook.com/blacksmithsurryhills/):
Blacksmith is a local watering hole for Surry Hill residents – from the workers to the creatives. A great place for coffee, lunch with friends or even a place for a few beers after work.
8. Beresford Hotel, Bourke St (http://merivale.com.au/theberesfordhotel): The Beresford Hotel is more than just your average pub on a Saturday night. It's a gorgeous venue with a courtyard with food served at the front and a whole lot of partying in the back. A great place to bring your friends for a bite to eat, a few drinks and maybe a post-dinner dancing sesh.
9. Mum's Table, Elizabeth St (http://www.mumstablesh.com/): For a cheeky Vietnamese fix, Mum's Table on Elizabeth gives you an authentic home-made style lunch filled with an array of Vietnamese staple dishes such as pho and vermicelli. Take your friends there, it's almost un-PHO-gettable.

10. Shakespeare Hotel, Devonshire St (http://shakespearehotel.com.au/): To eat or not to eat, that isn't really a question at the Shakespeare Hotel. It's a quaint little antique space offering a choice of reasonably-priced daily lunch specials and cheap drinks during happy hours.